What is the Average Cremation Cost in 2021?
(State by State Guide)
Cremation is often a more affordable option than a traditional burial. As a direct result of the cost of cremation vs. burial, cremation has taken the lead as the primary method by which our body is put to rest.
Cremation costs can vary widely, however, based on a number of factors that influence the final price. In this guide, we'll go over the average cremation cost and identify the different factors that can influence that price. Using data compiled by the National Funeral Directors Association that includes US census statistics, and NFDA surveys, we'll compare cremation costs in each state.
Our goal with this guide is to provide you with the tools you need to ensure you're getting a fair price for cremation services in your state. Additionally, you'll be able to determine what factors might increase your price, so you can comfortably meet your budget.
According to the 2019 NFDA General Price List Study, the median price for a cremation in the United States of America in 2019 was $6,645 with a cremation casket and an urn. A basic package, which means opting for just the non-declinable services involved in the cremation process, had an average cost of $2,195 in the same year.
Trends in consumer preferences, however, are seeing increasing numbers of cremations while burials decline. The cremation rate in the U.S. is projected to increase from 54.5% in 2019 to 78.4% by 2040. As demand increases, so will the prices, so we can expect to see the average price for a cremation rise in 2021.
There are several elements that go into your cost to cremate, some of which are optional. Your final bill will be determined by the price of several services. Funeral home services and fees, body preparation, a cremation casket, facilities for a viewing, a rental casket, a cremation urn and of course, flowers all add up to the final price you'll pay for cremation and funeral services.
Funeral Home Services and Fees
If you're opting for a cremation with a funeral, you'll have to budget for the fees charged by the funeral home. The median price for this portion of your cremation and funeral fees was reported as $2,895 in 2019 and is slowly rising. This cost can include your funeral service or memorial, a funeral professional, use of the facilities and printed materials for the service.
Body Preparation
Body preparation is another of the cremation costs you'll have to factor into your budget. With any cremation, body handling is necessary, as it is transported from one place to another. If you're planning for a viewing, embalming and preparing the body for the event adds to this price as well as grooming, dressing and any cosmetics that may be required. This all adds up to an average fee of $1,355 in 2019, and likely more now that we're in 2021.
Cremation Casket
A cremation casket differs from a burial casket in that it has fewer metal parts and is better suited for the cremation process. Cremation caskets can be as ornate as burial caskets, intended for the viewing and the funeral, or they can be more basic in shape and appearance. The average cost for a cremation casket in 2019 was recorded as $1,200 in the United States and will likely be higher today and in the future.
Facilities Fee for Viewing
If you've opted for a viewing prior to the cremation, you will have to factor in the costs associated with the facilities you're using for this purpose. No matter where you choose to hold the viewing, there will be staff to manage everything and ensure the event goes as planned. Your price includes the use of the staff and facilities for viewing, as well as the staff and facilities when it comes time for the funeral ceremony. The average charge for the use of facilities for a viewing in 2019 was $925 and you can expect it will be higher in 2021.
Rental Casket
When you rent a casket for a viewing and funeral, the interior is removable, allowing the casket to be reused. The body is contained in a smaller wooden box, which easily slides out of the end of the casket, and will be used by the crematorium to cremate the body. The casket itself never comes in contact with the body and is perfectly hygienic and can be a less costly option than purchasing a cremation casket. In 2019, the average cost of renting a casket was $995.
Cremation Urn
In planning for a cremation, you'll be given the option to choose an urn in which to store ashes. Like caskets, some urns can be more costly than others. The average cost of a cremation urn in 2019 was $295 but your final cost will depend on which urn you choose.
Flowers
Flowers for the viewing and funeral service would cost you between $80-$355 in 2019. Like all the other elements we've listed here, though, in 2021, the cost will likely be higher.
Bundle Your Cremation Costs with Everdays
When you choose a prepaid funeral plan with Everdays, all of these cremation costs are included. That means you don't have to worry about paying and obtaining quotes from multiple different service providers. Instead, from the comfort of your couch, you create your plan with a few simple choices, and then choose a funeral provider, and we handle the rest.
With Everdays, you have one price that encompasses it all. Start by getting your free plan today.
View Prepaid Funeral Plans
Average Funeral Costs by Major US Cities
The price of cremation also tends to vary depending on where you are in the country. While the prices of cremation in Texas and Massachusetts soar, places like Los Angeles and Seattle can be more affordable. We've compiled a list of the average cost of cremation in the most populated US cities so you can have some idea of the cost near you.
City
Average Cremation Costs (Funeral Service Included)
Average Funeral Costs by US Regions
If we break the cost of cremation down into the elements that make it up and take a look at regional differences, you'll have a better idea of what you might pay in total for cremation in your area. The data below contains the median prices by region for all the services that can be required for a cremation and funeral.
This data is sourced from the 2019 NFDA General Price List Study as well as other regional sources. It should be noted that prices have more than likely risen in light of inflation and increased demand for these services.
New England (CT, ME, MA, NH, RI, VT)
Funeral Home Services and Fees
$5,447
Facilities Fee for Viewing
$397
Middle Atlantic (NJ, NY, PA)
Funeral Home Services and Fees
$5,364
Facilities Fee for Viewing
$485
South Atlantic (DE, FL, GA, MD, NC, SC, WV, VA)
Funeral Home Services and Fees
$5,021
Facilities Fee for Viewing
$404
East South Central (AL, KY, MS, TN)
Funeral Home Services and Fees
$4,928
Facilities Fee for Viewing
$425
West South Central (AR, LA, OK, TX)
Funeral Home Services and Fees
$4,688
Facilities Fee for Viewing
$350
East North Central (IL, IN, MI, OH, WI)
Funeral Home Services and Fees
$5,305
Facilities Fee for Viewing
$459
West North (IA, KS, MN, MO, ND, SD, NE)
Funeral Home Services and Fees
$5,673
Facilities Fee for Viewing
$442
Mountain (AZ, CO, ID, MT, NE, NM, UT, WY)
Funeral Home Services and Fees
$4,517
Facilities Fee for Viewing
$366
Pacific (AK, CA, HI, OR, WA)
Funeral Home Services and Fees
$4,808
Facilities Fee for Viewing
$387
End-of-life planning can become very overwhelming when you've got to get quotes and invoices from multiple vendors. You'll find yourself making multiple calls and visiting funeral homes in person. Ensuring you're getting a fair price can also be confusing. Fortunately, there are much easier and less stressful ways of planning your cremation and funeral. Let's take a look at them.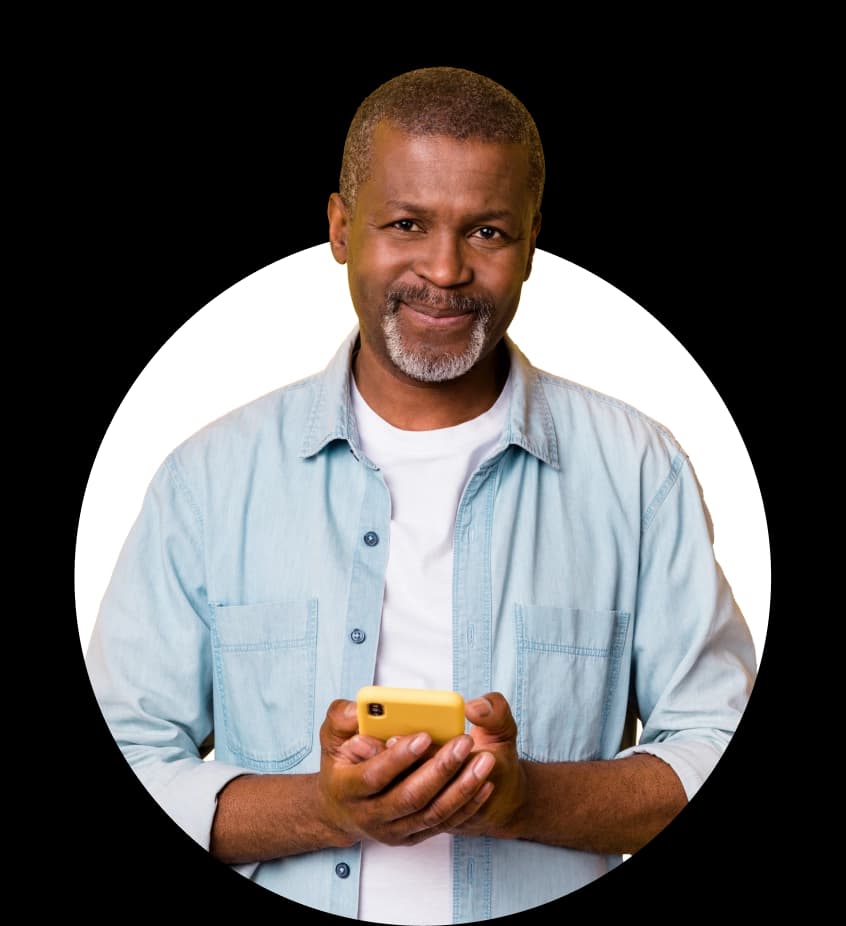 Ease the Burden for Loved Ones by Planning Ahead
Although we might not always think of it as such, end of life planning is an act of love. Provide peace of mind for your family and free them from stressful choices and unplanned expenses in the future. Choosing a prepaid cremation package is one of the most generous gifts you can leave behind for your loved ones.