How to Plan a Celebration of Life
What is a Celebration of Life?
Losing a loved one is a challenging, complex experience—but opting for a celebration of life event is a joyful, heartwarming way to honor a life well lived. In this guide, learn how to host, plan, or attend a celebration of life event honoring your loved one and giving you the space to enjoy a deeply personal, memorable, and uplifting event.
Celebration of Life vs. Traditional Funeral?
There are two main types of services that you can choose: a traditional funeral or a celebration of life experience.
A celebration of life service differs from a traditional funeral in a few ways: It's often more celebratory, uplifting, and deeply personalized to the deceased's life, interests, and passions. Although a celebration of life can take place shortly after death—much like a funeral—it can also be thrown weeks or even months after a person's passing.
Celebration of life services are often much less somber and formal than a traditional funeral. The dress code varies and can be as casual as a t-shirt or as formal as traditional funeral attire. While funerals typically include three core activities—the visitation or viewing, the funeral service, and the committal service (if the deceased is going to be buried)—celebration of life services usually consist of a gathering of family and friends at a meaningful location.
Whether you choose a traditional funeral or a celebration of life, you'll find a few key similarities at both events:
They honor the deceased: Both funerals and celebrations of life help family and friends honor the life and contributions of the deceased. Celebration of life services offer an intimate opportunity for family and friends to engage with their interests, whether that be watercolor painting or listening to their favorite band.
They unite family and friends in a meaningful way: Memorial services of all kinds unite the deceased's family, friends, co-workers, neighbors, and beyond in a meaningful way, bringing together many different parts of a person's life in celebration and memory.
They offer a safe space for healing and remembrance: Whether you choose a funeral or a celebration of life, this shared time spent together will bring family and friends together to create a powerful space for healing, remembrance, and beautiful moments.
Step 1: Select a Proper Venue and Date
The first step to planning a celebration of life service is to find the perfect venue to honor your loved one.
Many modern funeral homes offer celebration of life centers or large reception spaces that can be transformed to meet your unique needs. Some families choose to throw a celebration of life in a backyard, nearby park, or a location that is deeply personal to the loved one.
Before you book your venue, select the date. Celebrations of life aren't always held immediately after a person's passing—they can occur several weeks or even months after their death, bringing their community together to celebrate together and uplift their most cherished memories. And don't forget: Check with any out-of-town relatives or friends to ensure that they can attend, particularly if the event is planned well in advance.
Step 2: Decide Who Should Be Invited to the Memorial Service
A memorial service is a beautiful opportunity to bring together all the important people from a person's life as you cherish and uphold fond memories. Once you've settled on a venue and a date, determine who you'd like to invite to the celebration of life.
Start with the immediate family before identifying distant relatives. Next, consider which friends you can invite. Don't forget to include friends from the various chapters of your loved one's life—childhood, high school, college, first job, and so much more.
Step 3: Choose Ideas for the Program
At a life celebration, you can choose to have an officiant, celebrant, or host that leads the event. If your loved one was religious or spiritual, the officiant or celebrant likely has a standard service that you can personalize to fit your needs. If you are a host leading the event, you can choose personalized elements, such as personal readings, music, or activities.
Celebration of life services provide an incredible opportunity to create a deeply personal and meaningful experience for everyone involved—and you can customize the program much more than you can with a traditional funeral. For ideas on planning a celebration of life, visit our blog here.
What to Wear to a Celebration of Life Service
As you plan the celebration of life, consider the theme or activities. Are you participating in a group activity, such as going on a boat ride and spreading ashes in the lake? Or is it a summer barbeque because your loved one's favorite food was ribs on the grill? There is no right answer. We recommend you opt for a dress code that fits best with your event's activities and honors your loved one's personality.
Although funeral dress is typically expected to be more muted and somber, celebration of life services tend to be a bit more celebratory and joyful—so traditional funeral attire isn't always the norm. No matter what dress code you select, be sure to inform your guests well in advance so they can dress appropriately.
What to Bring to a Celebration of Life
What to bring to a celebration of life service depends on the event's theme. In many cases, bringing a gift or flowers to a celebration of life can feel awkward—particularly if there are many family members present and you are only giving a gift to one individual. Depending on the theme of the celebration, you may be asked to bring a particular gift—perhaps a favorite album, movie, a dish to pass, or even just a photo and fond memory.
If you want to send flowers, arrange to have a florist deliver the gift to the funeral home, church, or family's house in advance of the event. If you'd like to share a personal memento, you might opt to drop it off at the person's house a few days before the celebration of life.
What to Say at a Celebration of Life Party
A celebration of life service can include readings, poems, prayers, and eulogies—but due to the more casual, celebratory nature of a celebration of life, you're more likely to hear guests recounting heartwarming stories or touching memories.
If you're planning a celebration of life service, you may want to choose prayers, poems, readings, or even song lyrics to be presented by family or friends. Although eulogies are a bit less common at a celebration of life event, you may choose to have someone deliver a eulogy.
Present a slideshow of memories set to music
Create photo scrapbooks and photo albums
Plant a celebration of life garden
Plan a balloon or lantern release
Create a quote board
Ask everyone to bring their favorite poem, song, or quote
Decorate a memorial tree
Start a book club
Listen to their favorite music
Binge-watch their favorite TV show
Do a walkathon for their favorite charity
Throw a potluck celebration of life
Take a painting or pottery class
Create a video tribute
Plan a holiday party
Play their favorite sport
Turn their ashes into fireworks
Release boats into a river
Create kites
Revisit their favorite places
---
Final Thoughts on Celebration of Life Services
As you prepare for a celebration of life service, spend some time reflecting on the life you are honoring and what activities or themes will pay homage in the most meaningful way.
From releasing lanterns in the sky to reading your favorite poems aloud to one another, a celebration of life event can be a joyful and uplifting opportunity to honor and cherish your favorite memories together.
If you're seeking to pre-plan your own celebration of life service, we're here to help!. Whether it's a backyard barbecue, spreading ashes on the lake, or another one-of-a-kind gathering, our free, digital Celebration of Life plan makes it easy for you to save and store your decisions in your secure Everdays account and give your family access so they know what to do when the time comes. Getting a plan in place helps make sure loved ones have the answers they need—and saves them from stress and uncertainty in the days after their loss so they can focus on saying goodbye together.
Learn more here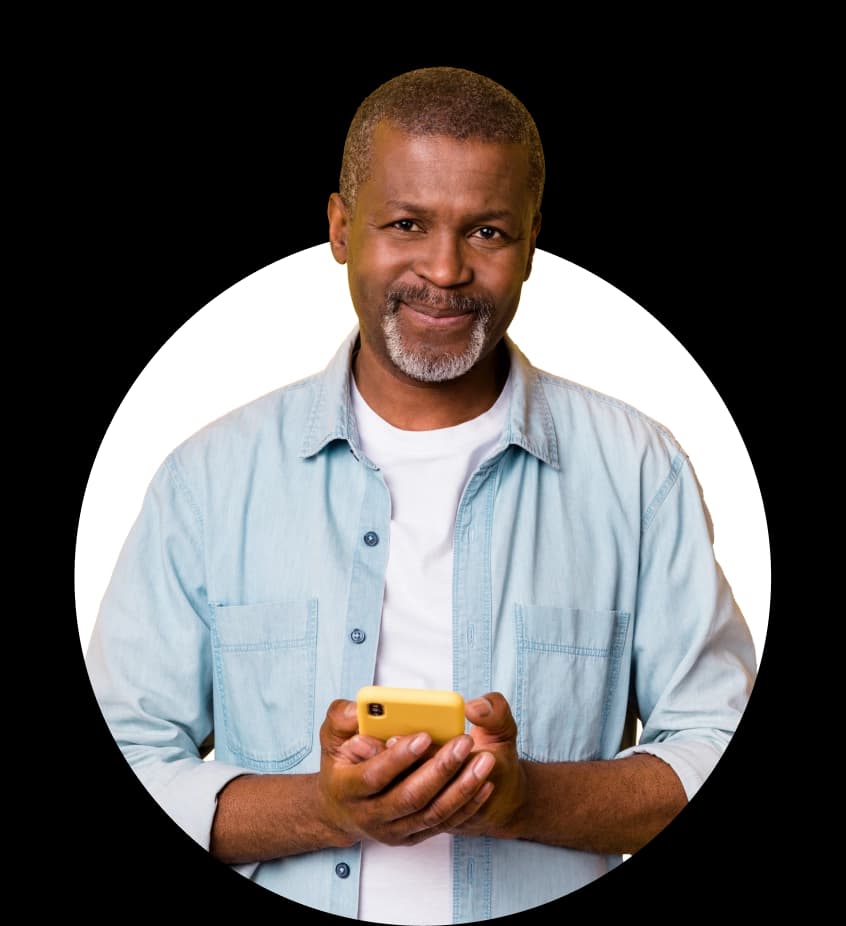 Plan Ahead, and Ease the Burden for Loved Ones
End-of-life arrangements are unavoidable. You can choose to leave those burdensome decisions to those you love, or you can take care of them now. Prepaying for your final arrangements relieves your family of that stress, it saves you and your family money, and now, with the best prepaid funeral plans and insurance from Everdays, it's a pleasant and simple experience. The payoff is immeasurable for just a few moments of your time now. So Let's Start Planning.